Housing For When Disaster Strikes
March 24, 2017 | by Michael Wilt
Categories: Affordable Housing, Construction
Tags: fema, cdc brownsville, rapido, mi casita, texas housing impact fund, texas low income housing information service
Texas is prone to some of Mother Nature's fiercest elements from tornadoes and wildfires to hurricanes and flooding. When these disasters strike and people lose their homes they need safe shelter immediately. What communities provide as temporary housing often depends on resources available from the government.
In response to Hurricanes Rita and Ike, local officials largely relied on trailers provided by the Federal Emergency Management Agency (FEMA) for temporary housing. This solution had some downsides.
A 2008 Los Angeles Times article highlighted some of the problems with using FEMA trailers. According to local officials, it took too long for them to arrive, and there weren't enough. FEMA officials countered that they had plenty of trailers but nowhere to put them because of local zoning and floodplain regulations.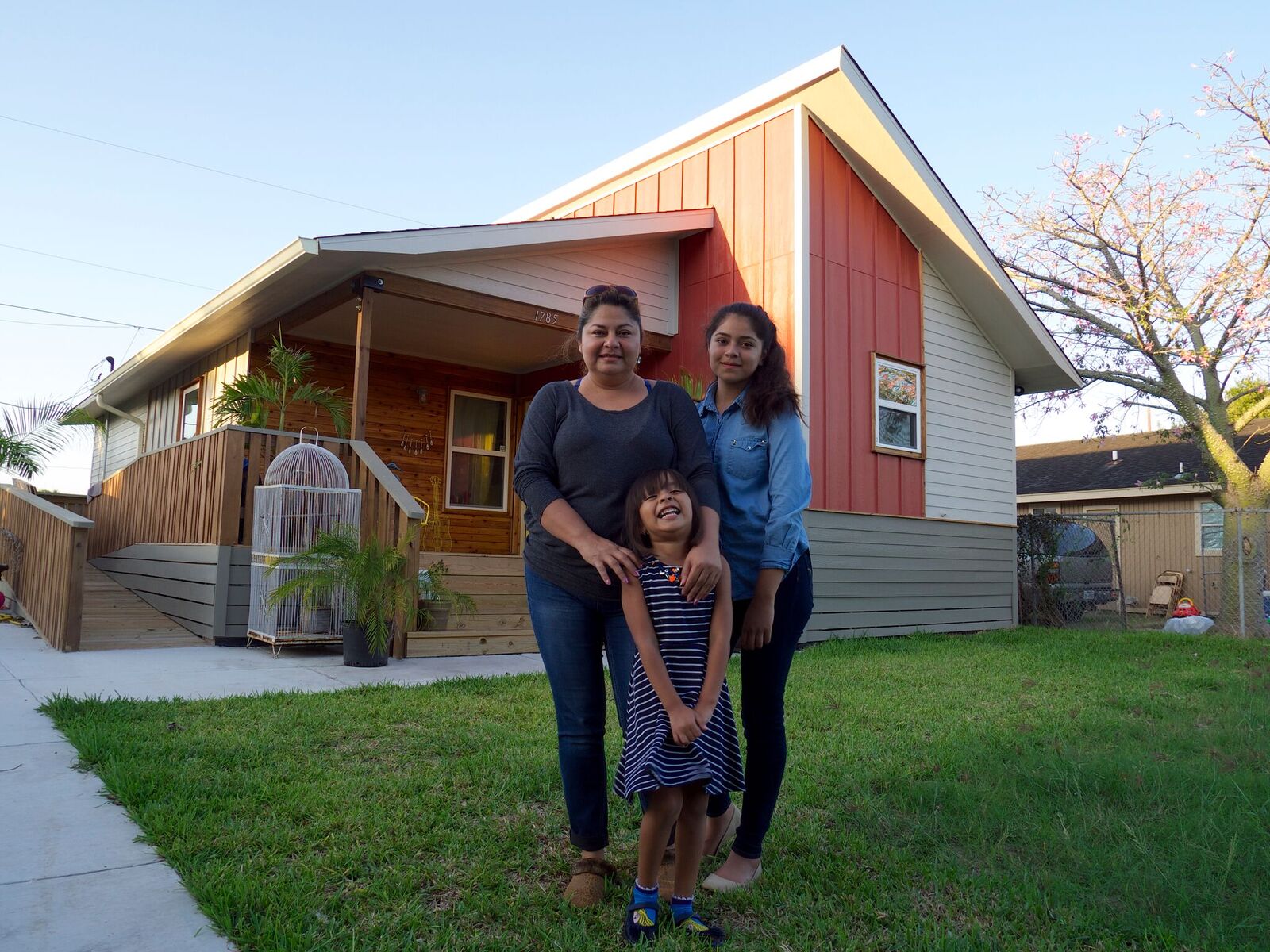 But there could be housing relief for future disasters thanks to an innovative concept originated by John Henneberger of Texas Low Income Housing Information Service and created and implemented by Community Development Corporation of Brownsville (CDC Brownsville), buildingcommunityWORKSHOP, the Hazard Reduction and Recovery Center at Texas A&M University, La Unión del Pueblo Entero, and A Resource in Serving Equality.
That group designed what's called the "RAPIDO" home (pictured to the right). It starts with a core housing unit that includes a kitchen, bathroom, living and sleeping area that can be built in just six days. That core unit can be expanded into a fully functioning home within six weeks.
This solution addresses the two headaches with FEMA trailers. RAPIDO homes can be built quickly, and since they can become permanent homes, they can comply with local regulations and blend into a community.
The RAPIDO concept is generating attention outside of Texas. It was recently on display at the Cooper Hewitt, Smithsonian Design Museum in New York City. According to a recent Houston Chronicle article, Louisiana officials have also reached out to RAPIDO creators to see how the product could help that state rebuild in the wake of catastrophic flooding.
That article also highlights FEMA's interest by quoting an email from the agency to Mr. Henneberger that read, "We will be continuing to look for opportunities to advance the RAPIDO model discussion here and to push for needed policy changes which you so eloquently highlighted." That's an indication the Texas-born innovation could eventually be part of the federal government's response to future disasters.
TSAHC's Support of RAPIDO
In December 2016, the TSAHC Board of Directors approved a $1,000,000 commitment from TSAHC's Texas Housing Impact Fund to support CDC Brownsville's Mi Casita program, which uses the RAPIDO model to build affordable permanent homes quickly outside of disaster areas. TSAHC's funding will result in the creation of 30 affordable homes in Cameron, Hidalgo and Willacy Counties.
---
On the House blog posts are meant to provide general information on various housing-related issues, research and programs. We are not liable for any errors or inaccuracies in the information provided by blog sources. Furthermore, this blog is not legal advice and should not be used as a substitute for legal advice from a licensed professional attorney.
Comments
Leave a Comment
TSAHC reviews all blog comments before they are posted to ensure a positive experience for our online community. Off-topic comments; hostile, derogatory or deliberately insulting comments; and comments specifically promoting goods and services will not be posted. For more information, please see our Comment Posting Guidelines.