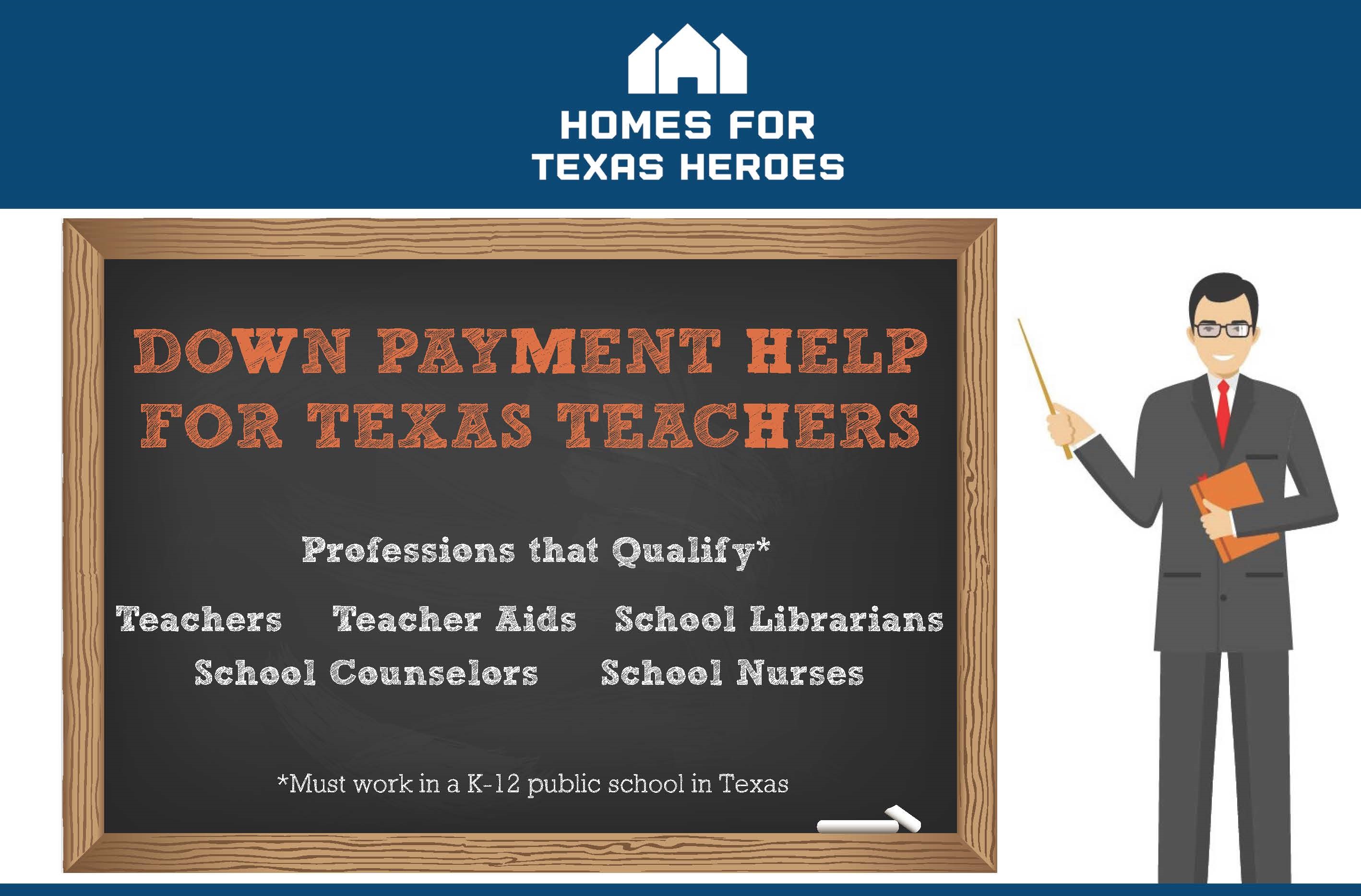 Homes for Texas Heroes, a program of the Texas State Affordable Housing Corporation (TSAHC), provides home loans and down payment assistance to Texas teachers.
Find Out if You're Eligible
Program Benefits
A 30-year fixed interest rate mortgage loan, several rates and loan options available
Down payment assistance (DPA) 3% to 5% of the loan amount
You do not have to be a first-time homebuyer
DPA provided as a grant (never needs to be repaid) or 3-year deferred forgivable second lien loan
Available statewide through a network of participating lenders
First-time buyers can also apply for a Mortgage Credit Certificate (MCC). An MCC is a special tax credit that reduces your federal income taxes every year. Texas teachers who use TSAHC's DPA and MCC assistance together will receive their MCC for free—a $500 savings!